Keratin treatments make unmanageable hair easier to control, shiny, and healthier. So many factors affect the condition of hair: the weather, heat treatments, color, and even water changes the ph balance. When hair frizzes, takes forever to dry, and is uncooperative it is almost impossible for it to look healthy and done. There are ways to help maintain the frizz and make hair shiny and healthy.
Below, we've listed some in-salon treatments at Pixie. Good hair doesn't stop at the salon, however, so we've included some products that will help maintain that mane at home.
---
Keratin Treatment
Keratin Treatments are the ultimate solution to obtain smooth, manageable hair. The best part is that Keratin Treatments can be customized for different hair types, from straight to curly, and lasts months at a time. Below are the four options Pixie offers.
Smoothing
The Smoothing Keratin Treatment is the most requested at Pixie Salon. This treatment is for all hair types, which makes it a very popular option. KCSmooth gives total manageability, making styling and blow drying much easier. This treatment lasts roughly three to six months.
KCMAX
For those with straight hair, KCMAX is the strongest treatment available. Results give straighter and smoother hair. This treatment will last up to three to six months. After the in-salon service, it can be paired with the KCMAX spray at home.
Personalized Blowout (PBO)
A Personalized Blowout is customized for each client. No matter straight or curly hair, this Keratin Treatment can work for any hair type. It can be used to achieve straighter hair or define existing curls. The great part is that it aids in eliminating frizz. Just like the previous two treatments, PBO lasts about three to six months.
After the in-salon treatment, it is recommended to pick up the Keratin Complex PPH sealing masque as a final step at home. This masque has strengthening actives, botanicals, and moisturizing butters that helps preserve the hair fiber's strength. It ensures the ultimate finish by helping to secure the new shape of the hair, leaving hair nourished and visibly smooth and shiny.
Express Blowout (EBO)
While normal Keratin Treatments take up to two hours in the salon, an Express Blowout only takes an hour to an hour and a half. It is an easy add-on to a color or haircut service. Unlike the previously mentioned treatments, the EBO lasts up to six weeks.
Vital Shots
A Keratin Treatment can take a chunk of time out of the day, but getting a Vital Shot takes a fraction of the time and is a glimpse of what a Keratin Treatment could do for hair.
Vital Shots stop frizz and protect against sun, UV, and aging. It gives hair strength from the inside and repairs damage, leaving hair soft, silky, shiny, and smooth. Unlike the longevity of Keratin Treatments, Vital Shots last multiple washes.
If booking a color service, adding on a Vital Shot does not take any additional processing time, so it's a great and quick option for those crunched for time.
---
Products
Whether you opt in for a Keratin Treatment or Vital Shots or not, there are products available at Pixie Salon that can be used at home to help the manageability of hair, combatting frizz and providing shine.
7 Seconds Detangler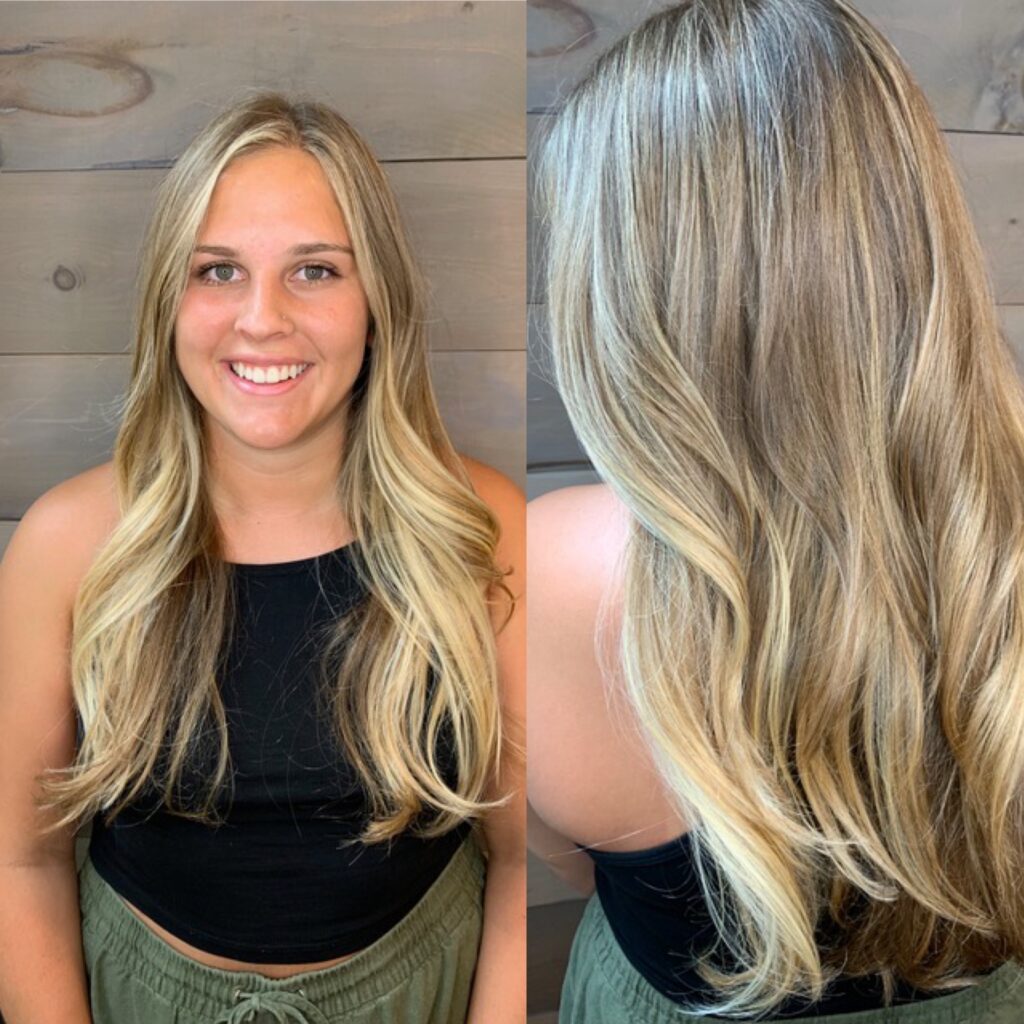 Unite's 7 Seconds Detangler is a go-to for many at Pixie Salon. Not only does it detangle but it tames flyaway hairs and frizz. It will give hair the perfect balance of moisture and proteins, which will give hair a healthy shine while strengthening.
7 Seconds Glossing Spray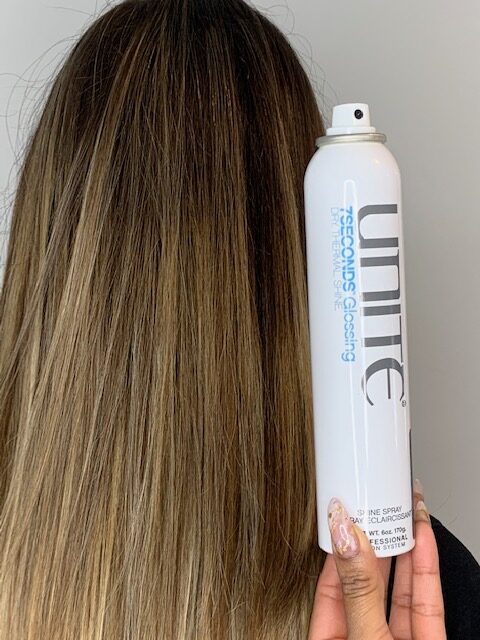 Trouble controlling frizz? Grab this anti-humectant shine spray. Frizzes will be gone and hair will be left smooth and shiny. It's so airy and lightweight that it is perfect for any hair type. This glossing spray will protect against UV and heat tools to keep hair healthy.
U Oil
For hair that needs a refresher, repair, and some shine, Pixie Salon can't get enough of Unite's U Oil. It is the best multi-tasking product out there, taming frizz and flyaway hairs, hydrating dry hair, reducing blow dry time, and adding shine. U Oil is great for any hair type, fine or thick.
An added bonus is this Argan oil can be used on nail cuticles and skin. It really does it all!
7 Seconds Masque
Giving hair the moisture it needs will help it look shinier and healthier. Unite's 7 Seconds Masque is sure to impress with giving hair that much needed moisture it deserves. The masque should be left on for ten minutes before washing out of the hair to give amazing shine, softness, and manageability out of the shower. It only needs to be used once every one or two weeks as the results are long lasting.
---
Frizz, dullness, and unmanageable hair can be beat! These in-salon and at home solutions can help you revive hair.
Did you know during February 2021, Pixie Salon is running a Keratin Treatment special? We are offering $100 off a any Keratin Treatment. However, EBO is excluded from this promotion but will receive a free shampoo and conditioner instead of the discount.
Do you currently use any of these in-salon services or at home products? If not, are you looking forward to giving some a try? We'd love to hear about your experiences and hair goals in the comments and on social media, so be sure to give Pixie Salon a follow.