Curly hair can be absolutely stunning, especially with the right maintenance routine. It's important to keep moisture and shape in curly hair so it can grow and stay healthy. Pixie Salon is here to help our curly hair clients with various products and at-home tips to achieve gorgeous, bouncy, frizz free spirals.
---
Products
Unite Boing Curl System
Curly hair needs moisture and nourishment, especially in months with dry, cold air. As it gets warmer, hair needs to be protected from environmental factors, such as humidity, salt air/water, and UV light. Unite's Boing Curl System is formulated with added moisture and humectants to enhance and protect those curls.
Boing Curl Shampoo & Conditioner
The Boing shampoo is a hydrating cream-to-foam formula. It cleanses and restores elasticity and shine, which is vital in keeping curls healthy and frizz-free. Coconut extract restores the pH balance in hair, and this doesn't clog the drain the way regular coconut oil does! Additionally, the vegetable oils in this shampoo strengthen and nourish each strand. Chamomile and oats promote hair growth and soothe.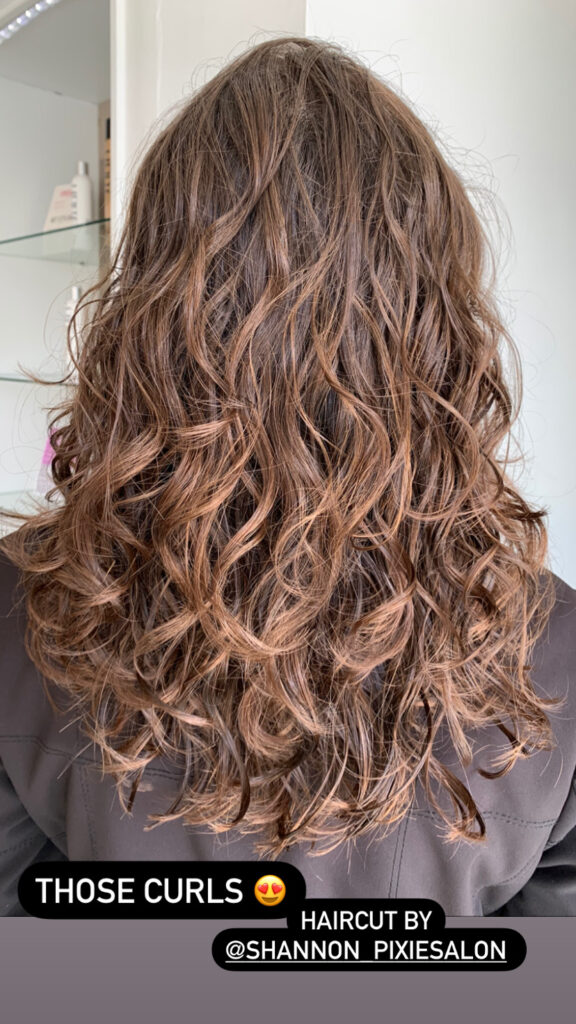 Unite's Boing Curl Conditioner pairs perfectly with the shampoo. This conditioner is all about keeping those locks moisturized to prevent frizz and keep curls strong. Curls will noticeably be enhanced. Much like the shampoo, the conditioner has chamomile to promote hair growth, too.
Boing Curl Leave-In
Many of our Pixie clients love the 7 Seconds Detangler. For those with a curly mane, we suggest the Boing Curl Leave-In. It detangles, protects, and refreshes the hair. The ingredients, such as plant-sourced vitamins and oils, lock in moisture, which battle against frizz. For anyone who uses a blow dryer or curling iron, which we'll get into a little later, the hair will be protected because this leave-in is a thermal-protectant.
As mentioned, the 7 Seconds Detangler is another option for those with curls because it will help detangle the hair and refresh second day curls. This detangler also gives moisture and shine, protects against heat, and tames those flyaway hairs.
Boing Curl Moisture Curl Cream
Humidity will be kicked to the curb with this cream, moisture and control will bring the bounce back to those curls. This unique blend of coconut and Argan Oil delivers the ultimate nourishment curls need to stay healthy year-round. An added bonus is this cream, whether you use a blow dryer or fully air-dry, won't leave the hair sticky or crunchy.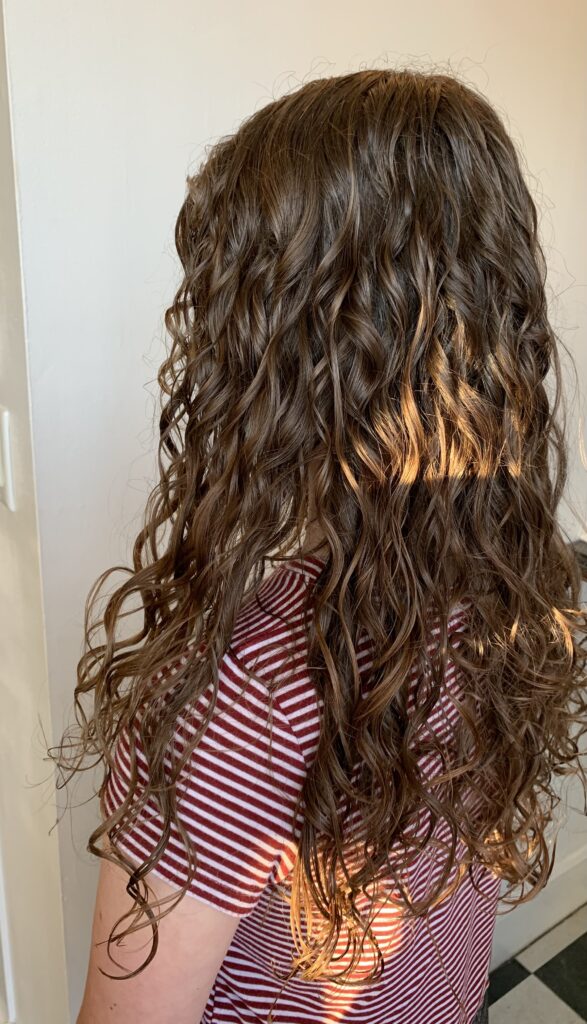 Boing Defining Curl Cream
When curls need some definition and hold, the Boing Defining Curl Cream works wonders. Like the previous Boing products, it has a mix of ingredients that will lock in moisture and strengthen hair, but this particular product also contains organic polymer that hold curls in place, which gives definition and a touchable finish.
Boosta Thickening Creme
Unite's Boosta line is perfect for those seeking volume and thickness, but it also has benefits for curls. This creme will help curls stick together, providing them with a fuller look and more bounce. Apply it to damp hair through the ends and let air dry or use a diffuser to activate Boosta's volumizing effects.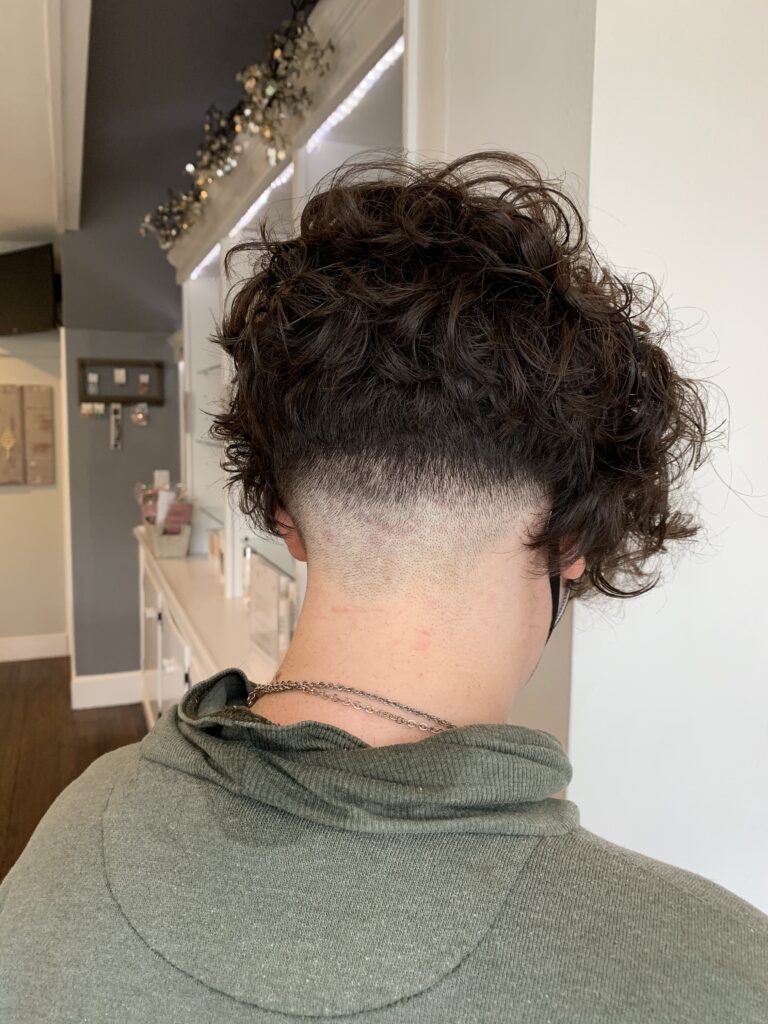 Unite's U Oil
Truthfully, Unite's U Oil is great for any hair type. U oil gives protection against UV and heat styling while combatting frizz and adding shine. Fighting frizz is important to help spirals look and stay maintained. It will also cut down the time it takes to blow dry. This oil is versatile because it can be applied to damp or dry hair.
Blow Drying and Brushing
It is best to comb through curls while the hair is soaking wet, preferably while still in the shower. After using a leave in conditioner, comb through the curls using a wide tooth comb or fingers. Start from the bottom and work up. Don't try to brush through after the hair is towel dried.
Above, we mentioned using a blow dryer for curls, but there's a difference when it comes to blow drying curly hair. To get the best defined curls without the frizz, use a diffuser attachment. Sometimes holding your head upside down and pushing the curls up slightly with the diffuser will add definition and volume. Our stylists recommend not blow drying the hair fully because curly hair will often do better drying naturally.
Bedtime
When offering advice to her clients, whether it's for fine hair or curly and seemingly unmanageable hair, Shannon will often recommend trying out a satin pillowcase. A satin pillowcase will help minimize frizz because the friction is lessened. Due to the satin being softer, your hair, curly or not, will look less slept on in the morning.
Unite's microfiber towel head wrap overnight will keep the frizz away and allow natural waves look and feel more manageable.
For those with curls, sleeping with hair in "pineapple" style might be a saving grace. If the length allows, bring all the hair up into a loose bun on the top of the head, resembling a pineapple. This keeps the hair from being tousled and tangled throughout the hair, leaving curls intact.
When hair needs a refresher in the morning, add either water or a leave-in conditioner to the hair and run your fingers through it to bring back some moisture and bounce. For pieces that don't seem like they will cooperate, try curling them with a wand or curling iron.
Haircuts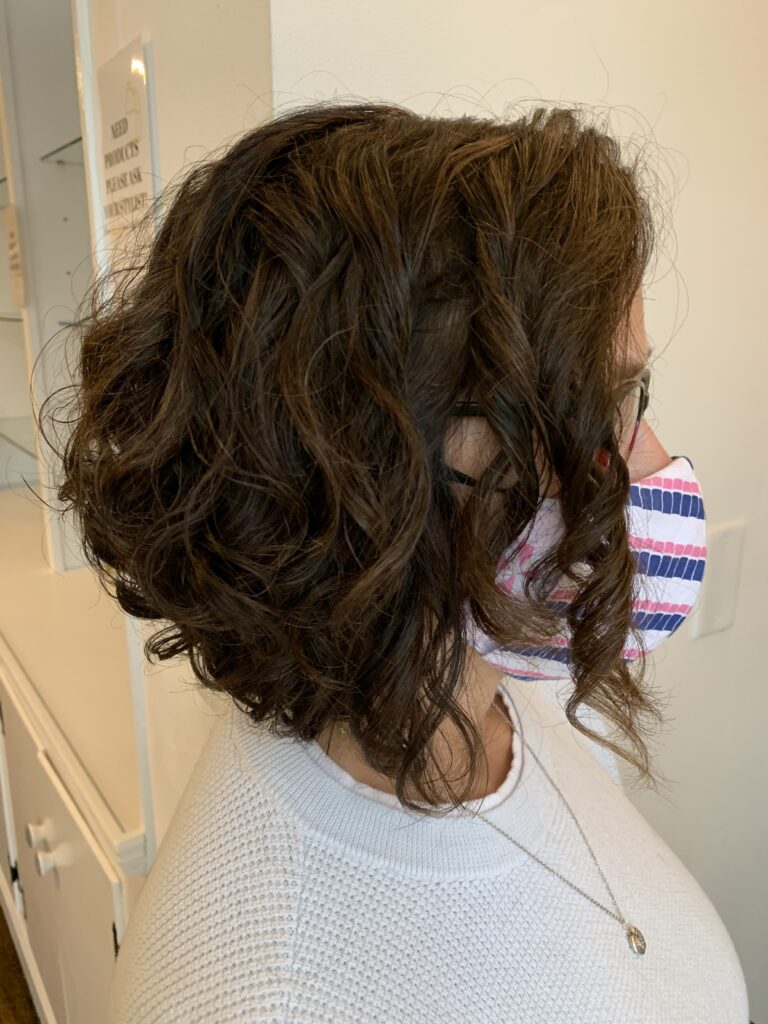 One of the best haircut techniques for curly hair is adding in layers. Layers loosen up the hair and enhance the natural curl pattern. Layer can add volume if curls seem to lay flat. Graduation can help tame and shape unruly curls by adding weight and structure to the hair.
---
Do you use any of the Boing products? What is your favorite? Will you be trying any of these techniques, or do you have a technique that wasn't mentioned here? We'd love to hear from you in the comments or on social media. Be sure to give Pixie Salon a follow!